Major Upgrade for Kiltimagh Play Centre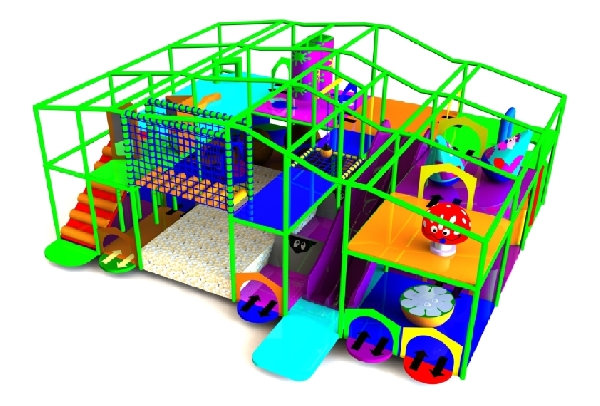 Mayo Celtic Holidays and IRD Kiltimagh are delighted to announce that major upgrade works will soon be taking place at Maghu's Castle indoor playground located at the rear of Aiden Street, Kiltimagh. Plans have been unveiled for a new state of the art indoor play area at the existing Maghu's Castle facility.
The project costing over €70,000, will see the existing adventure maze being replaced with new slides, ball pool, swings, mazes, labyrinths, and climbing nets, which will make the new facility one of the best indoor playgrounds in the county.
In addition to the new adventure maze play area, the new facility will provide a state of the art sensory room for children with special needs containing a soft room with additional safety padding, light projectors, fibre optic strands, mirrors, music, and bean bags. This is one of the first of its kind in Mayo and confirms Kiltimagh as the innovators in this area.
The upgrade project also includes a new heating and ventilation system, new floor covering, and furniture for the party room. The project conforms to the latest standards of safety of equipment and surfaces, makes the project one of the safest in the region in which can children explore and develop themselves.
On 24th December 2018, Michael Ring T.D., Minister for Rural and Community Development, announced funding of €53,841.45 towards the project. The upgrade project has been made possible with funding from IRD Kiltimagh CLG. and LEADER grants obtained through the South West Mayo Development Company CLG and grateful thanks is extended to these bodies and in particular to South West Mayo Development Company LEADER Project Co-ordinator, Norita Clesham.
Unfortunately, while refurbishment works are underway, the indoor play area will be unavailable for use for a short period of time. Mayo Celtic Holidays Ltd and Maghus Castle would like to apologise to our clients and neighbours for any inconvenience caused while works are underway. The finished product will be well worth any inconvenience.

10th January 2019