Velorail Project gets underway.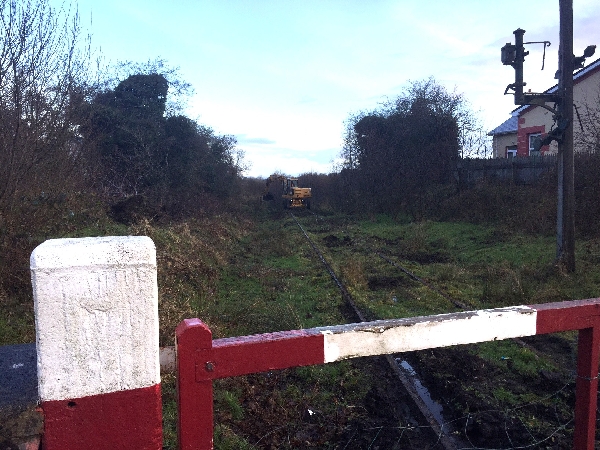 After a number of years in the planning, our Velorail Project finally got underway this morning, Phase 1 of the development will see the clearing of 6 kilometers of the old disused railway track from here to Swinford.

Following this there will be the clearing of the track on the other side of the Station Area, towards Claremorris. Some reinstatement and upgrading / repairs will also be necessary.

In tandem with all of this, is a major piece of work in designing and producing the railcars that will go on the track. These are being designed uniquely for this project paying due attention to the normal weather we have to contend with.

This Velorail project is a unigue and historic project that has the capacity to make the biggest economic development contribution to Mayo Tourism since the advent of the Great Western Greenway.

Sincere thanks to Minister Michael Ring, T.D. for the funding that has permitted getting this project underway. Thanks also to our colleagues and partners in the project, Mayo County Council for all their work to date and to CIE for permitting the project on the disused railway.

We will be keeping you updated as the project progresses.